Description
Lite and Velvet is a day cream that does it all! Made from pure natural ingredients, it is formulated to reduce inflammation and prevent signs of premature aging. It also offers sun protection and gives the skin a radiant, dewy finish to leave your complexion looking its best, with or without makeup.
Organic Jojoba butter, Organic jojoba oil, Organic zinc oxide, Organic beeswax, Organic calendula oil, Organic avocado oil, Organic carrot oil CLR, Organic borage seed oil, Organic St. John's Wort oil, Organic hamamelis, Organic Seabuckthorne oil, Organic spotted geranium, Organic aloe vera, Organic grapefruit seed extract
Product Benefits
Sun protection with SPF 23
Can replace makeup primers and foundation
Normalizes the production of oil by the sebaceous glands
Reduces inflammation
Protects the skin from infection
Non-comedogenic
Cruelty free & all-natural ingredients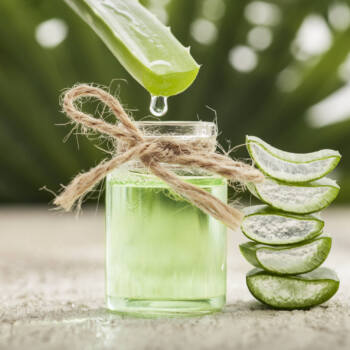 Aloe Vera
Contains two hormones that provide wound healing and anti-inflammatory properties. They act as a growth hormone stimulating the turnover of new cells. Aloe is soothing and can reduce inflammations while helping the skin to heal more rapidly and with minimal scarring.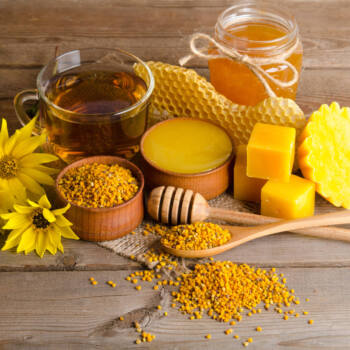 Beeswax
Has a specific chemical formula which qualifies it as a "ester wax". This means that it is comprised of fatty acids that will keep water molecules under and in the top layer of skin. It does this without clogging pores and soothing any dryness or discomfort. Beeswax also contains high amounts of Vitamin A, known to help the cells heal from both natural aging and environmental pollutants.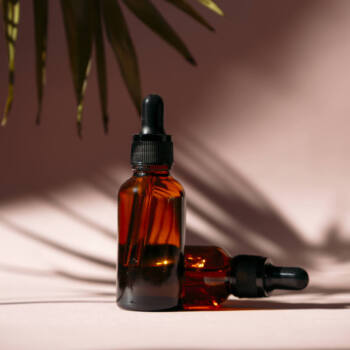 Jojoba
Used in a wide range of cosmetics, Jojoba products are extracted from the beanlike seeds of the desert shrub Simmondsia chinesis. Indigenous people of Mexico and North America have long used the bean's oily wax as a skin lubricant. But U.S companies are only just now promoting the ingredient in moisturizers, sunscreens, conditioners, as well as using it for treatment of "crow's feet," wrinkles, stretch marks, and dry skin.
Morning Routine
Use after cleansing and serum application during morning skincare routine.
Scoop pea size amount and warm on fingers.
Massage thoroughly on to face and neck.
Spritz with Ionic Spritzer or Mineral Freshener.
Continue massaging until absorbed into skin.