Description
One of our most popular facial oil, Huile Rejennisse is formulated to provide deep hydration and promote rapid healing of the skin. Organic plant oils feed the skin antioxidants and essential fatty acids that help to restore and revitalize the complexion.
Organic Camellia Oil, Organic Rosa Mosqueta Oil (Rosehip Seed Oil), Organic Borage Seed Oil, Organic Sea Buckthorne Oil
Product Benefits
Provides deep hydration
Promotes rapid healing & regenerates skin cells
Soothes sensitive skin
Gives the skin a glowing appearance
Non-comedogenic
Cruelty free & all-natural ingredients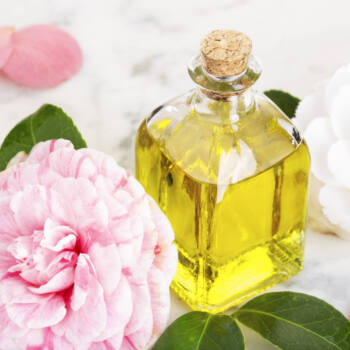 Camellia Oil
The most penetrative of all oils composed mostly of Oleic Acid (82%). This is the main fatty acid in human skin lipids and produced by our own sebaceous or oil glands. Camellia Oil also visibly diminishes fine lines and helps with scarring.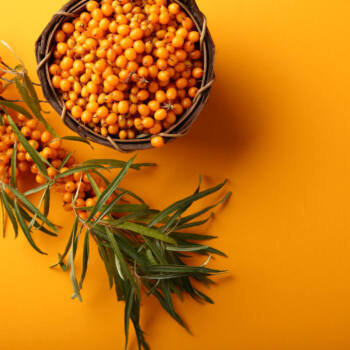 Sea Buckthorn Oil
Known for its nourishing, revitalizing, and restorative action on the skin and mucous membranes. It is used to promote healing of heat burns, skin ulcers, eczema, bedsores, and sunburns. Helps reverse the damaging effects of sun exposure, wrinkles, hyperpigmentation (dark spots), and skin inflammation due to high levels of Vitamins E and A.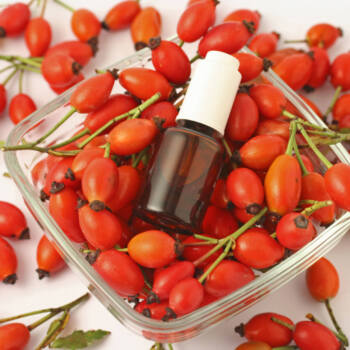 Rosa Mosqueta Oil (Rosehip Seed Oil)
Rosehip seed oil is also a very penetrative oil making it a superb moisturizer. Studies have shown Rosehip Seed Oil to have a positive effect on scarring. This oil helps to reduce the red or dark discoloration and helps in the regeneration of scar tissue.
Morning or Evening Routine
Use after cleansing during evening skincare routine. For drier skin, use during morning and evening skincare routine.
Squeeze 1 dropper of serum into clean hands.
Massage thoroughly on face or body until absorbed.
Follow with day/night cream application.