Why Choose TS Skin Care?
Why we are different
Why Choose TS Skin Care?
Why we are different
Our philosophy
At TS Skin Care we believe in the power of clear, beautiful skin. Power that comes from liking what you see in the mirror, and from feeling comfortable in your own skin – without makeup!
Our high performing botanical products enhance the look and feel of your skin naturally, creating a glow that truly empowers our clients. We offer natural treatments and holistic coaching, paired with our proprietary botanical product line to unveil your skin's beauty potential.
With a strong sense for beauty and in-depth understanding of people's skin aspirations we translate proven research into powerful, claim substantiated treatments and products that result in clear skin.
Natural skin care
breakouts
oil production
moisturization
skin barrier protection
anti-aging
even skin tone
regardless of gender, age or ethnicity.
Our experience
Experience - 21 years
Treatments Performed - 30,000 treatments
Clients Healed - 90% success rate
Specialists - 7 specialists
Proprietary Products - Formulas 100 years in the making
Our specialists' expertise in skin care, health, and our signature extraction techniques enable us to provide our clients with clear, beautiful skin.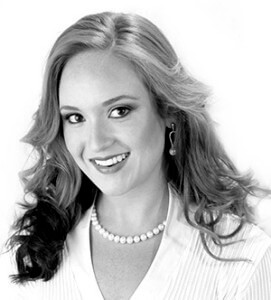 Caroline Kent
CEO
Caroline Yachán was born in Mexico City and grew up in Tepoztlán, a small town in Mexico south of Mexico City. As a young girl, Caroline watched her mother, Gail Kent, making skin care products, just as she had watched her mother, Olga Kent, before her. Caroline began handling business operations when her mother was diagnosed with breast cancer. She fell in love with the work she was doing, realizing the incredible potential she had to make a difference in the world through her family's business.
Caroline volunteers with the College Park Partnership and serves on Junior Achievement's leadership council. Caroline's hobbies include martial arts, cave diving, skydiving, and yoga. Caroline is a 3rd degree black belt in Taekwondo and has been practicing Muay Thai and Brazilian Jiu Jitsu since 2011. She is also an avid cave diver; in 2016, she received the Abe Davis Safety Award for her completion of 100 safe cave dives. Caroline is currently working on her AFF certification in skydiving. Caroline loves spending time with her Doberman, Ajax and her Pitbull, Annie. She also enjoys indoor rowing, meditation and chess.
Awards and Recognition:
Caroline was honored as a finalist in the Don Quixote awards in 2017and 2018.
2017 winner of College Park Partnership's "Best Private Improvement Award"
2018 winner of NAWBO's PropelHer Pitch Competition in the established business category.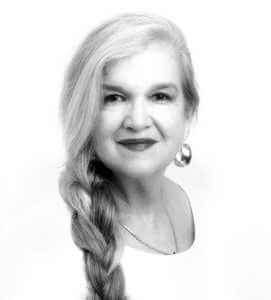 Gail Kent
Founder, VP of Manufacturing
Licensed and board-certified aesthetician
Gail founded TS Skin Care in January 1998. She is a graduate of Florida College of Natural Health (1997). Gail holds a BA from the University of South Florida. She was the Corporate Treasurer and Comptroller at Hialeah Racetrack in Florida for 8 years while pursuing her MBA at Florida International University. Gail is passionate about sharing her skin care knowledge while training all of her specialists and gives classes to other estheticians.