Description
Porcelain Sunblock provides sun protection, gives the complexion a dewy glow, and is water resistant – making it a multi-purpose moisturizer! Suitable for all skin types, it works throughout the day to protect against environmental pollutants and dehydration. Eliminate the need for foundation all together by feeding the skin what it needs to look its absolute best.
Organic zinc oxide, pharmaceutical grade petrolatum, Organic bees wax, Organic grape seed, Organic carrot oil CLR, distilled water, organic aloe vera gel, organic hamamelis (witch hazel)
Product Benefits
Stimulates collagen production with 5 plant-based peptides
Provides instant tightening and firming
Stimulates skin repair and cell turn over with repair complex
Non-comedogenic
Cruelty free & all-natural ingredients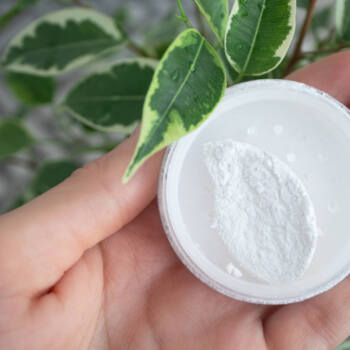 Zinc Oxide
Zinc Oxide has been found to offer protection against "broad spectrum ultraviolet rays" (UVA/UVB). It also reduces the likelihood that acne will reappear once the skin becomes resistant to antibiotic substances. With continued use, zinc helps to lower the appearance, severity, duration and pain of cystic/hormonal blemishes and breakouts.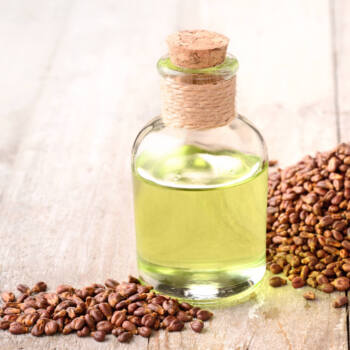 Grapeseed Oil
The beauty benefits of Grapeseed Oil may be due to its vitamin E and omega-6 fatty acid content. Free radicals and environmental factors such as sun, wind, and pollution can damage the skin, leading to premature aging. Vitamin E helps the skin retain moisture and repair damage in the top layer of skin. Meanwhile omega -6 fatty acid creates a stronger skin barrier in the middle and lower layers to protect against any future damage.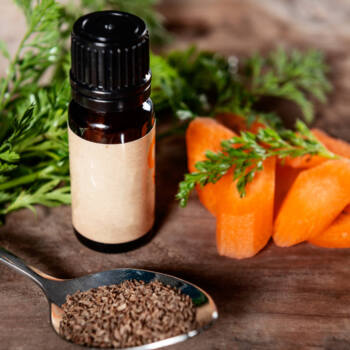 Carrot Seed Oil
When applied to the skin, Carrot Oil will help regulate sebum production and protect against ultraviolet rays. The beta carotene present has anti-inflammatory properties to soothe a wide variety of skin discomforts from mild sunburn to rosacea. Carrot oil is also a fabulous stimulator for blood circulation and melanin production, helping to produce a natural glow.
Morning Routine
Use after cleansing and serum application during morning skincare routine. Apply over Lite and Velvet Day Cream. 
Scoop pea size amount and warm on fingers.
Massage thoroughly on to face and neck.
Spritz with Ionic Spritzer or Mineral Freshener.
Continue massaging until absorbed into skin.
Reapply every 4 hours.