Description
Made from pure ingredients, Lite and Velvet Acne Care is an essential for treating oily and problematic complexions. Natural waxes help to regulate sebum production, while essential oils protect against future infections and breakouts. It works to protect the skin from both infection and sun damage, while gradually reducing the signs of previous environmental damage.
Organic Jojoba butter, organic zinc oxide, Organic beeswax, Organic shea butter, Organic jojoba oil, Organic hamamelis, Organic sea buckthorne oil, Organic carrot oil CLR, Organic hawthorne, Organic spotted geranium, Organic manuka oil, Organic aloe vera, and Organic grapefruit seed extract
Product Benefits
Sun protection with SPF 23
Can replace makeup primers and foundation
Normalizes the production of oil by the sebaceous glands
Reduces inflammation
Protects the skin from infection
Non-comedogenic
Cruelty free & all-natural ingredients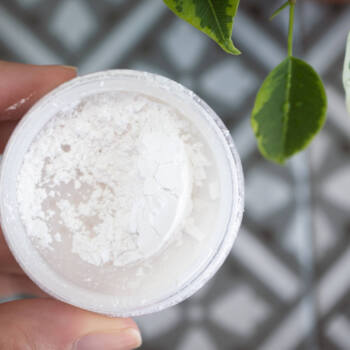 Zinc Oxide
Zinc Oxide has been found to offer protection against "broad spectrum ultraviolet rays" (UVA/UVB). It also reduces the likelihood that acne will reappear once the skin becomes resistant to antibiotic substances. With continued use, zinc helps to lower the appearance, severity, duration and pain of cystic and hormonal blemishes and breakouts.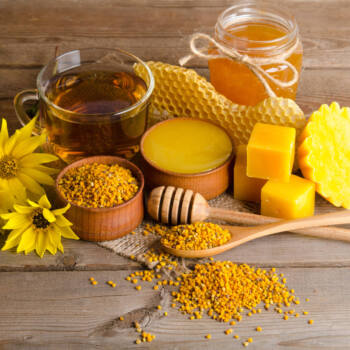 Beeswax
Has a specific chemical formula which qualifies it as a "ester wax". This means that it is comprised of fatty acids that will keep water molecules under and in the top layer of skin. It does this without clogging pores and soothing any dryness or discomfort. Beeswax also contains high amounts of Vitamin A, known to help the cells heal from both natural aging and environmental pollutants.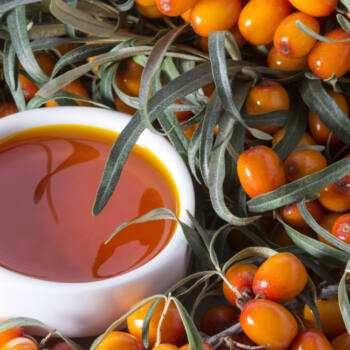 Sea Buckthorn
A powerhouse of nutrients, omega fatty acids, and vitamins. Its fruit contains more Vitamin A than carrots and 12 times the Vitamin C found in an orange! Sea buckthorn oil helps prevent skin glands from producing too much sebum while itself hydrating and moisturizing. This will prevent breakouts, smooth fine lines, and increase elasticity.
Morning Routine
Use after cleansing and serum application during morning skincare routine.
Scoop pea size amount and warm on fingers.
Massage thoroughly on to face and neck.
Spritz with Ionic Spritzer or Mineral Freshener.
Continue massaging until absorbed into skin.