Description
Some complexions just need a little extra love and attention. For them, we suggest Blue Lotion – an overnight healing lotion that supports skin resistance against physical and chemical aggressions. Reddened, inflamed, sensitive, and rosacea-type skin will wake up feeling soothed and calmed. Wearing it under overnight masks will help provide the best results and support continued healing.
This product contains live bacterium and must be stored in the refrigerator
Organic Aloe Vera gel, Organic Chlorophyll from Alfalfa, Organic Oils of Borage, Organic Evening Primrose, Organic Bifida Ferment Lysate, Organic Ceramides, Organic Vitamin F,  Organic essential oils of lavender, Organic German Chamomile, water, Organic honey, phospholipids, sphingolipids, hyaluronic acid
Blue Lotion Product Benefits
Calms, heals, & repairs the skin
Helps prevent new scars and heal old ones
Helps reduce redness (caused by acne and rosacea)
Soothes burns, irritated, and sensitive skin
Non-comedogenic
Cruelty free & all-natural ingredients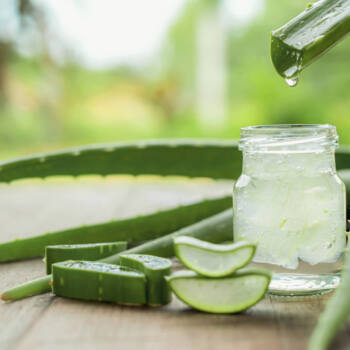 Aloe Vera Gel
Scientists have found that the Aloe Vera "gel" is a diverse mixture of antibiotic, astringent, coagulating agent, pain inhibitor, cell growth stimulator and scar inhibitor. The gel appears to contain a "wound hormone" that accelerates healing of injured surfaces. Aloe Vera contains more than 70 essential ingredients including most vitamins, minerals, and enzymes. Used externally, many people attest to the effectiveness of Aloe Vera in helping to treat – burns,sunburn, scalds, psoriasis, eczema, acne, stings, scrapes, abrasions, scalp care, cold sores, and bruises.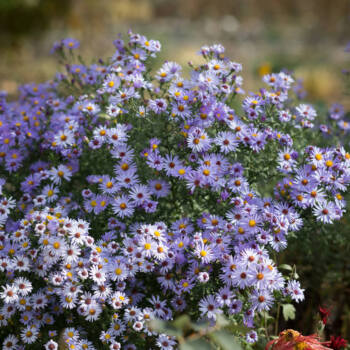 German (Blue) Chamomile
Analgesic, anti allergenic, anti inflammatory, antispasmodic, bactericidal, fungicidal, leucocyte stimulant. (Best for skin ailments due to higher content of azulene, all tension and symptom related to, digestion, insomnia, bruises, cuts, menopause, migraine, allergies, joint inflammation- Blue azulene and pure chamomile extracts deeply hydrate, soothe and nourish dry, sensitive skin.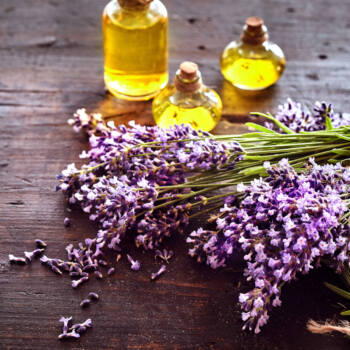 Lavender Oil
Has well known antibacterial and soothing properties. It is excellent as a preventative acnetreatment that effectively stops future breakouts while clearing the redness often associated with acne prone skin. Physical benefits: Septic, astringent, fungicidal, emollient, anti-inflammatory. It maintains healthy skin. Lavender's gentle yet powerful healing properties (allow it to be used for burns and insect bites.) Acne, blemishes, Boils, Bruises, Burns, Eczema,Psoriasis, Ring worm, scars, skin infections, Sunburn
Night Routine
Use after cleansing but before masking during evening skincare routine. Product must be kept refrigerated.
Squeeze 1 dropper into clean hands.
Massage thoroughly onto face.
Follow with night masque and let completely dry.
Return blue lotion to the refrigerator.
Remove in the morning with cleansing system.