Description
Our premier treatment masque, Clear myZit has been called "magical" by some users. It helps reduce inflammation, fights infection, promotes healing, and normalizes the production of oil secreted by the sebaceous glands. Wake up to a calmer complexion every time you use it. Continued use will help normalize sebum production and soften acne scarring.
Organic jojoba oil, Organic zinc oxide, Organic hamamelis (witch hazel), Organic manuka oil, Organic tea tree oil, Organic camphor, Organic grain alcohol
Product Benefits
Anti-bacterial and anti-inflammatory
Promotes rapid healing of the skin
Normalizes oil production
Reduces redness
Helps soften and prevent scar tissue
Non-comedogenic
Cruelty free & all-natural ingredients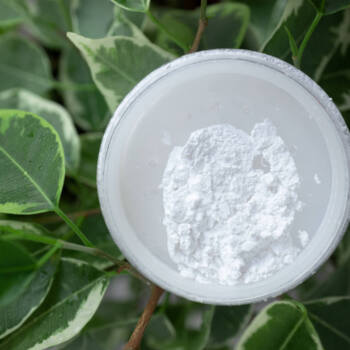 Zinc Oxide
Studies have shown Zinc Oxide soothes inflammation that is triggered in response to breakout causing bacteria and clogged pores. It also acts as an astringent to shrink, constrict, or tighten the appearance of damaged skin and lower the appearance, severity, and duration of cystic/hormonal acne. With continued use, zinc oxide reduces the likelihood that acne will reappear once the skin builds a resistant to antibiotics.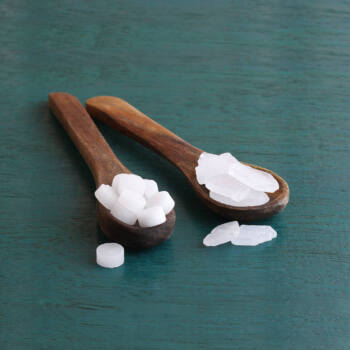 Camphor
Camphor provides soothing relief while being rich with antimicrobial, antibacterial, and anti-inflammatory properties. It can help support healing from a variety of skin ailments while also reducing the appearance of scarring which is already present. A 2015 study of camphor's effects show it is also effective in treating damage from ultraviolet lights, as well as supporting the production of collagen.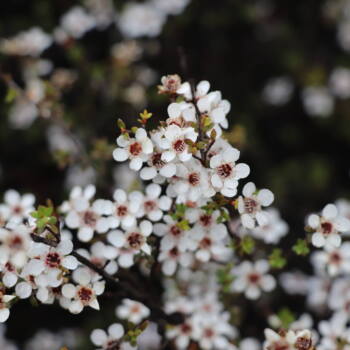 Manuka Oil
Manuka oil is 10x stronger than tea tree oil, an ingredient commonly used in skin care products to help treat acne. Manuka oil is antibacterial, antifungal, and anti-inflammatory. It is well tolerated by all skin types and can have a soothing effect on itchiness and irritations. East Cape Manuka Oil is also rich with phytonutrients that strengthen the skin's defenses against free radicals.
Evening Routine
Use as the last step of evening skincare routine. For best results apply over the blue lotion. 
Shake well and pour approximately ¼ teaspoon of mask into the palm of your hand.
Make sure lip of bottle is clean and cover mask bottle immediately.
Apply a thin layer of mask to the face or use to spot treat blemishes. Always avoid eye area!
For best results, sleep with mask on overnight.
Remove the next morning with cleansing system.