Description
Suitable for most skin types, our Rosemary Cleanser can be used morning and night to gently balance the complexion. It helps to regulate the production of oil, without stripping the complexion of its natural acid mantle. Our liquid cleansers are designed to be used with 100% Cotton Wraps, which will provide gentle exfoliation and support lymphatic drainage.
Organic Jojoba oil, Organic rosemary, Organic grapeseed oil, distilled water, Organic distillate of Hammamelis, Organic lavender, Organic grapefruit seed extract.
Product Benefits
Gently cleanses and exfoliates
Regulates the production of oil
Non-comedogenic
Cruelty free & all-natural ingredients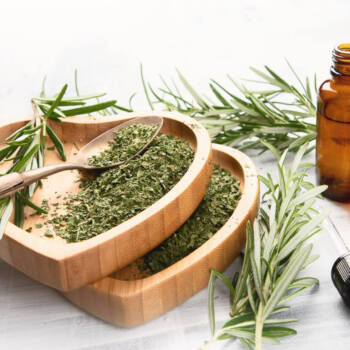 Rosemary
Has natural antiseptic properties, making it a superior disinfectant for the skin. It is also abundant with antioxidants which can boost circulation to the skin, helping to improve tone and texture from the inside out.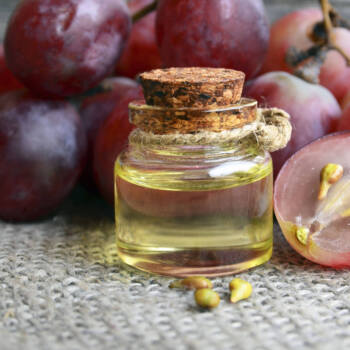 Grapeseed Oil
Contains linoleic acid, an antioxidant essential to retaining moisture in the skin. Over time, using it on your complexion can help build a stronger moisture barrier and slow the signs of aging. Vitamin E is also abundant in grapeseed oil, which helps to protect against UV damage.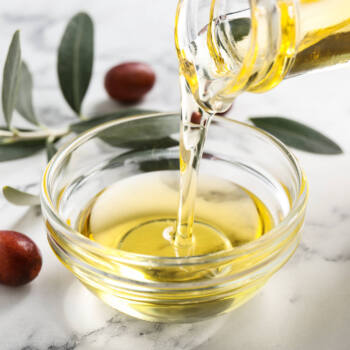 Jojoba Oil
This ingredient is extracted from the beanlike seeds of the desert shrub Simmondsia chinesis. Indigenous people of Mexico and North America have long used the bean's oily wax as a skin lubricant. Known as a great treatment for "crow's feet" and wrinkles.
Morning and Evening Routine
Use with 100% Cotton Wraps and Ionic Spritzer or Mineral Freshener during morning and evening skincare routine.
Shake cleanser to mix.
Place cotton square over the top of cleanser bottle, hold firmly, and turn over.
Repeat 6-8 times, moving around the cotton pad to saturate and making sure product soaks to the bottom side.
Spray the face 12-14 times with Ionic Spritzer or Mineral Freshener.
Use firm, circular motions to cleanse. Unwrap and refold the cotton as products are absorbed into skin.