Every step in your skin care routine is important, but if we had to choose the most essential part of the process it would have to be proper cleansing. This crucial first step gently cleanses your skin, softens your pores, and can do so much more to benefit your complexion.
Of course, not all pore cleaning facial cleansers are created equal. With so many options to choose from, how do you know which is best for your skin?
That's why we're here to help with our tips for choosing the best facial cleaning treatment for your skin care goals.
1. Consider Your Skin Type
The first thing you should do when choosing a facial cleaner is consider your skin type. The best pore cleaning facial cleanser for someone with oily skin may include different ingredients than for someone with sensitive, or dry skin.
Here are some things to keep in mind when choosing a facial cleaner for your skin type:
Dry Skin: If you have dry skin, the last thing you want to do is use a facial cleaner that strips away your natural oils. The beauty experts at Byrdie recommend finding a face cleanser that can remove impurities while keeping your skin hydrated.
Oily Skin: On the other hand, if your skin produces too much sebum and your face often looks and feels greasy, consider a cleanser that helps regulate oil production. Find an option that can help unclog your pores and help restore balance without drying them out.
Sensitive Skin: If your skin is often irritated by certain ingredients or prone to breakouts, look for a gentle facial cleaner. Soothing ingredients like witch hazel and jojoba oil can also help balance your complexion and reduce inflammation.
You can always look for a pore cleaner facial for your skin type or choose a cleanser that is gentle and balanced for all skin types.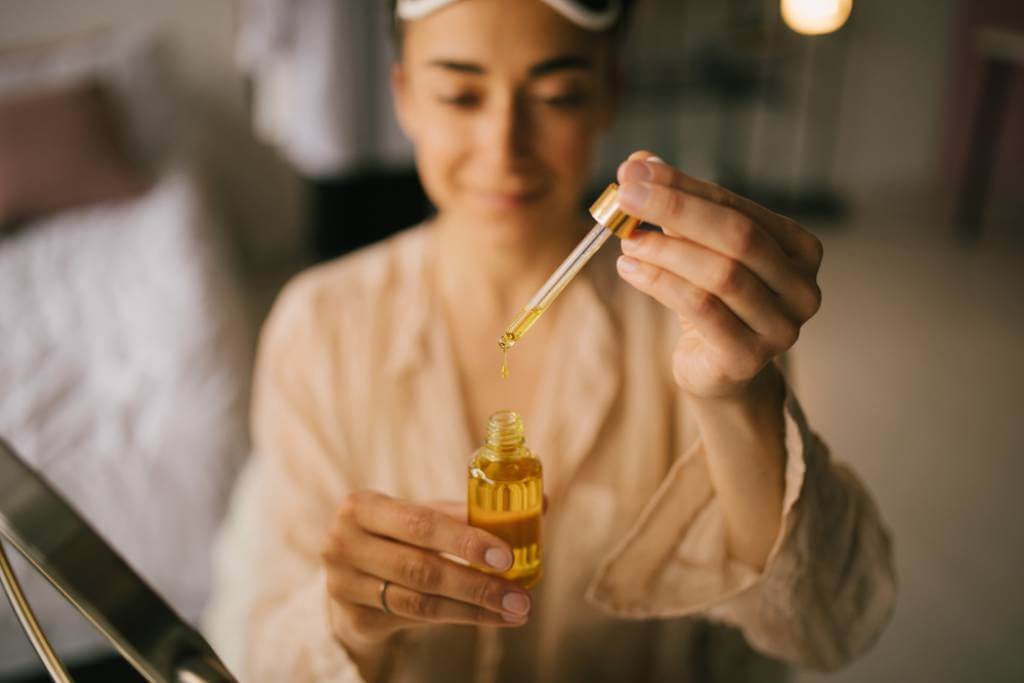 2. Research Different Cleansers
Next, you'll want to understand the different types of facial cleaners available. Some popular options include:
Foam cleansers
Gel cleansers
Cream cleansers
Micellar water
Cleansing balms
These different types of facial cleaners can all feel different on your skin and offer different benefits and drawbacks. If you're seeking a hydrating, balancing facial cleaner that doesn't strip the skin or damage its protective acid mantle, we recommend an oil-based cleanser.
The benefits of cleansing the skin with liquid cleansing oils are numerous. According to Healthline, oil cleaners can simultaneously:
Lift excess oil and regulate your skin's sebum production
Soften clogged pores and clean them
Gently exfoliate to remove makeup and dead skin cells
Oil-based facial cleaners are ideal for gently cleansing your delicate skin without stripping away the good stuff.
3. Look for Added Benefits
A facial cleaner can do so much more than offer a facial deep cleaning. An oil cleanser can cleanse and exfoliate your skin while also stimulating the lymphatic system and circulation to bring blood flow and nutrients to the surface of the skin. Plus, it can also work the muscles of the face.
These additional benefits ensure you're getting the most from your facial cleaner.
4. Understand Application Methods
You should also consider how your facial cleaner will be applied. Many cleansers are simply applied with your fingertips when washing your face, but you may also see it recommended to use a facial cleansing brush with silicone bristles. For cleaning facial pores, you may also see individuals using pore strips.
However, these methods can be ineffective or too harsh on your skin. We always recommend using a 100% cotton wrap when applying our oil facial cleaner for the best results. Simply fold a 6" to 8" piece of the cotton wrap into thirds. Shake the Cleanser and apply it onto the cotton pad, covering the entire front side, making sure the cleanser soaks through to the bottom side.
Then, spray your face 12 to 14 times with Spritzer. Using firm, circular motions to cleanse the skin, use all six sides of the cotton pad to remove all dirt, oil, and makeup. This method helps to gently cleanse, exfoliate, and soothe your skin.
Plus, the specific cotton wraps are less absorbent than traditional cotton pads, extending the life of your products.
5. Add it to Your Skin Care Routine
Finally, don't forget to consider how to incorporate your facial cleaner into your skin care routine. While you wouldn't use a deep pore cleansing facial every day, a gentle facial cleanser is something you should often use twice daily in the morning and evening.
Cleanse your skin today with an oil-based facial cleaner from TS Skin Care.