Sunscreen is an everyday skin care essential.
According to the American Academy of Dermatology, sunscreen should be used every day on skin that is not covered when outside. Even on a cloud day, up to 80% of the sun's harmful UV rays can penetrate the clouds.
Both UVA and UVB rays are proven to contribute to the risk of skin cancer, according to the Skin Cancer Foundation. Of course, they can also cause uncomfortable sunburns and signs of premature aging such as fine lines, wrinkles, and dark spots.
Needless to say, sunblock is important. However, not all sunscreen is created equal. Learn about why mineral sunscreen is better for skin than its chemical counterpart.
What is Mineral Sunscreen?
First thing first, what exactly is mineral sunscreen?
While most sunblock on the market use chemicals that sink into the skin and then absorb UV rays, convert them into heat, and finally release them from the body. Mineral sunscreen, also commonly called physical sunscreen, actually acts as a physical barrier sitting on top of the skin.
USA Today explains that mineral sunscreen is ideal because it reflects UV rays rather than allowing the skin to absorb them.
Main Ingredient in Mineral Sunscreen
Zinc oxide and titanium dioxide are often the main active ingredients in mineral sunscreen. Zinc oxide, in particular, is a hero ingredient that does a great job of reflecting and blocking harmful UV rays from hitting the skin.
Are Mineral Sunscreens Safe?
Yes! In fact, the FDA has found sufficient safety data on both zinc oxide and titanium dioxide to support a proposal that sunscreen products containing these ingredients (at concentrations of up to 25%) are Generally Recognized as Safe and Effective.
These ingredients are safe, even for sensitive skin.
Mineral vs Chemical Sunscreen
Here is a more in-depth comparison between mineral and chemical sunscreen.
Active Ingredients
As previously mentioned, one of the main differences between chemical and mineral sunscreen is its active ingredients. The former use compounds like avobenzone, oxybenzone, octinoxate, or octocrylene as their active ingredients. These chemicals absorb into the skin.
Mineral sunscreen, on the other hand, utilizes zinc oxide and/or titanium dioxide that sit on top of the skin to form a protective barrier and reflect UV rays.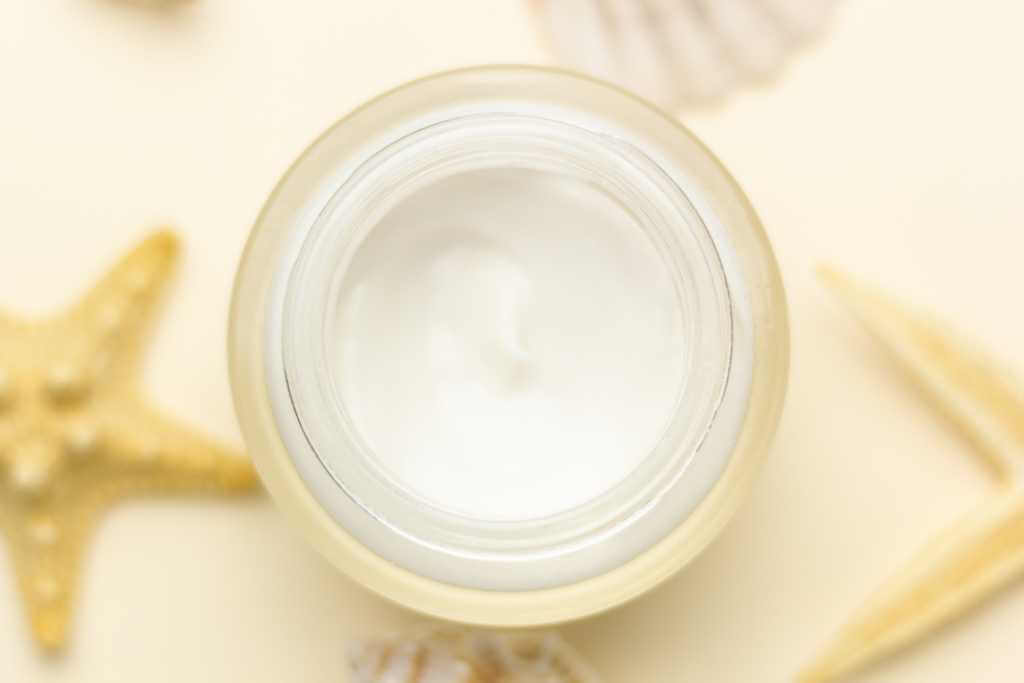 Functionality
The active ingredients of these sunscreens also affect how they should be used. Since chemical sunscreen relies on being absorbed into the skin, it should be applied anywhere from 20-30 minutes before going outside.
Mineral sunscreens provide broad-spectrum protection immediately after application since it forms a physical barrier to protect the skin.
Potential Skin Irritation
Chemical sunscreens may not be ideal for those with sensitive skin. The compounds that absorb into the skin may cause irritation. Furthermore, the Environmental Working Group warns that there is not enough safety data for most ingredients found in chemical sunblock. And many published studies have linked ingredients like oxybenzone to hormone disruption.
As previously mentioned, the active ingredients in mineral sunscreens are considered safe and effective. They are also considered less likely to cause skin irritation or allergic reactions.
Environmental Impact
It is also important not to overlook the environmental impact of sunscreen. The National Ocean Service provides thorough information on how certain chemicals found in sunscreen can threaten coral reefs and other marine life.
Essentially, sunblock can wash off and enter waterways when swimming. These chemicals can harm essential marine life from fish and corals to algae and urchins.
Mineral sunscreens are considered more environmentally friendly since they often don't contain chemicals that contribute to coral bleaching. Consider finding specific reef-safe sunblock if swimming near coral or other marine life.
Appearance
Finally, it should be noted that there is a difference in how these sunscreens look. Chemical sunscreens are typically sprayed on and appear clear on application. Similarly, since they are absorbed into the skin it goes undetected.
Mineral sunscreen may leave a white cast since it does form a barrier on top of the skin. However, modern formulations are making it so this type of sunblock blends better into the skin.
Incorporate Mineral Sunscreen Into Skin Care
It's easy to add mineral sun protection into a daily skincare regimen. TS Skin Care's Porcelain Sunblock is a mineral-based day cream that gives light coverage and sun protection. It's suitable for all skin types, it works throughout the day to protect against environmental pollutants and dehydration with its main ingredient being zinc oxide.
Browse TS Skin Care's full collection of natural skin care products today.