Tired of battling problem skin with every product under the sun? Desperately searching for that magical solution to wave goodbye to those skin troubles? Ever considered it's the ingredients in the lotions that cause issues?
TS Skin Care untangles the confusing world of skincare to uncover the top ingredients everyone should avoid. This article explores everything from fragrances and parabens to SLS, mineral oils, silicones and certain types of alcohol.
Say farewell to those sneaky skincare villains and welcome a happier, healthier complexion.
Unveiling the Truth: Dodging the Dangers of Toxic Skincare Ingredients
Even skincare superheroes, like dermatologists, have ingredients they steer clear of. Here are the skin care ingredients to avoid and why they are best left out of the recommended daily skin care routine.
Ingredient X: The Hidden Villain – Fragrance
Many individuals diligently apply their skincare products, hoping for a radiant complexion, only to unknowingly invite a silent saboteur into their routine. Ingredient X, the seemingly innocent ingredient lurking in many beauty products is able to wreak havoc on the skin.
This not-so-secret ingredient is none other than fragrance. The sweet, pleasant scents which add enjoyment to a skincare routine might actually be the cause of several skin issues.
Skin care products are not immune to the addition of synthetic fragrances. Body wash and other personal care products can cause allergic reactions, skin irritation and even lead to long-term damage.
Studies reveal that fragrance is one of the most common causes of skin sensitization and contact dermatitis. It's best to choose fragrance-free products to keep the skin happy and healthy.
Dermatologist's Enemy: Toxic Ingredients in Skincare
Parabens: These preservatives extend the shelf life of skincare products. However, hormone disruption and allergic reactions have been linked to them. These harmful substances are often referred to as "endocrine disruptors".
Instead, choose products with natural preservatives or alternative options like grapefruit seed oil.
Sodium lauryl sulfate (SLS): This foaming agent gives cleansers that satisfying lather. But can also strip away the skin's natural oils, leaving it dry and irritated. Say goodbye to SLS by choosing sulfate-free cleansers.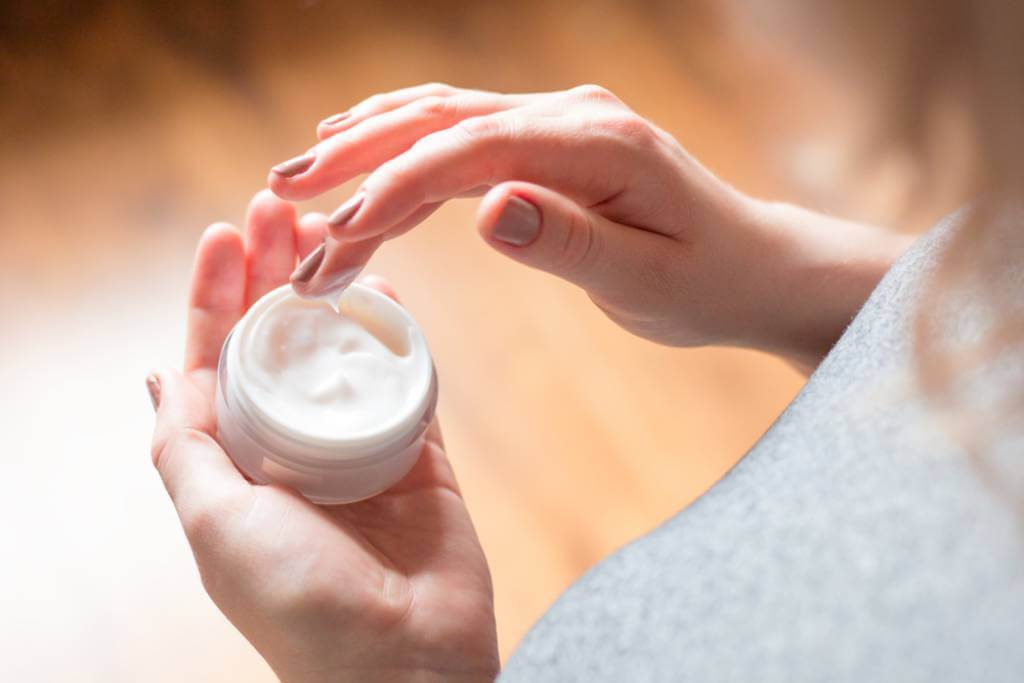 Cosmetic Products: Ingredients to Watch Out for
Cosmetics can be a double-edged sword for skin. While they promise to enhance beauty, they may contain ingredients that are bad for skin. Here are some notorious ingredients to watch out for:
Mineral oil: Often found in lip balms and moisturizers, may seem harmless, but it's actually a synthetic oil derived from petroleum. It forms a barrier on the skin, preventing moisture loss but also clogging pores and potentially leading to breakouts. Swap it for natural plant oils like jojoba or argan oil.
Silicones: Silicones create a silky texture and a smooth finish on the skin. However, they can trap debris and bacteria, causing clogged pores and breakouts. Look for silicone-free options for a truly breathable skincare experience.
Sensitive Skin: Ingredients that Trigger Trouble
Sensitive skin needs extra care. Wrong ingredients can lead to redness, itching and discomfort. Here are some ingredients that can trigger trouble for sensitive souls:
Alcohol: Alcohol is a drying agent found in many skincare products that may seem harmless. But it can strip away the skin's natural moisture and disrupt its protective barrier. Of course, not all alcohol is bad for the skin. Options like fatty alcohols made from coconut oil can help nourish the skin.
Fragrances, as discussed earlier, are particularly troublesome for sensitive skin. They can trigger allergic reactions and irritation, leading to flare-ups and discomfort. Stick to fragrance-free products specifically formulated for sensitive skin.
Debunking the Myth: Hyaluronic Acid Unveiled
Hyaluronic Acid (HA) has been hailed as a miracle ingredient for hydration. Is it really safe?
Absolutely! HA is naturally present in the skin, providing it with moisture and plumpness. When used in skincare products, it acts as a humectant, attracting and retaining moisture.
Contrary to popular belief, HA is suitable for all skin types, including oily and acne-prone skin. Its lightweight texture and ability to hydrate without clogging pores make it a versatile ingredient.
Embrace Skincare Empowerment – Own the Ingredient List!
After navigating the world of toxic skincare ingredients like a pro it's time to confidently make informed skin care choices. Remember those moments of frustration when faced with countless products? Well, those days are in the past.
Armed with knowledge, individuals have the power to prioritize their skin's health and well-being.
Browse the TS Skin Care collection of safe skincare products made with all skin types in mind.