Description
This silky, soothing cleanser is our most effective product for removing makeup, dirt, and environmental pollutants. Meant to be used with 100% Cotton Wraps, it removes waterproof eye makeup while still being gentle enough for daily use. Carrot Calendula Cleanser is best suited for dry and sensitive complexions, which benefit from carrot oil's ability to soften the outermost layer of skin and improve elasticity.
Organic jojoba oil, organic almond oil, organic calendula oil, distilled water, organic distillate of hamamelis (witch-hazel), organic orange blossoms, organic chamomile infused in almond oil, organic carrot oil CLR, organic grapefruit seed extract.
Product Benefits
Removes dirt, grime, and other pollutants
Dissolves even waterproof makeup
Gently exfoliates dead skin cells
Non-comedogenic
Cruelty free & all-natural ingredients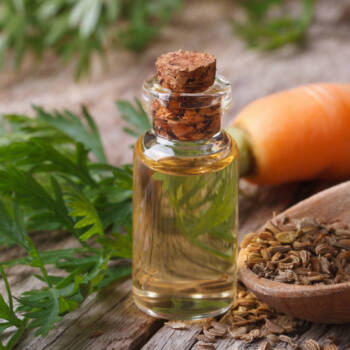 Carrot Oil CLR
A rich source of beta carotene, known to bring a healthy glow to the complexion. Essential oils derived from its seed are full of antioxidants that increase cell turnover and combat free radical damage. Carrot oil CLR also helps to restore moisture without clogging pores.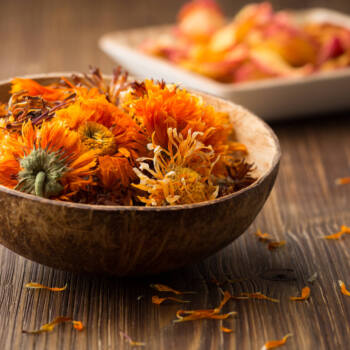 Calendula Flowers
Derived from marigold (calendula) flowers and used to improve skin's firmness and hydration, by stimulating collagen production. It is also rich with antioxidants that protect cells from free radical damage and help to speed up recovery rate. Naturally occurring SPF is found in calendula, providing protection against new wrinkles and fine line forming.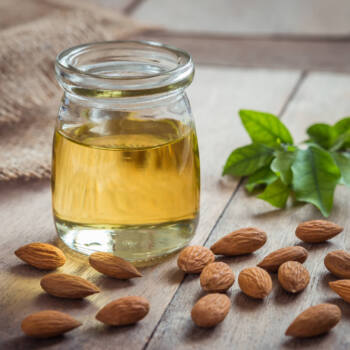 Sweet Almond Oil
Because it is rich with Vitamin E, Almond Oil helps support the skin's natural defenses from UV radiation damage. Omega-3 fatty acids are also present, which dissolve excess oil in the pores and supports healthy cell turnover. Almond oil is also a rich source of Vitamin A, which helps protect against breakouts while smoothing fine lines from sun damage.
Morning and Evening Routine
Use with 100% Cotton Wraps and Ionic Spritzer or Mineral Freshener during morning and evening skincare routine.
Shake cleanser to mix.
Place cotton square over the top of cleanser bottle, hold firmly, and turn over.
Repeat 6-8 times, moving around the cotton pad to saturate and making sure product soaks to the bottom side.
Spray the face 12-14 times with Ionic Spritzer or Mineral Freshener.
Use firm, circular motions to cleanse. Unwrap and refold the cotton as products are absorbed into skin.