Facial cleaning is the most important step in a skin care routine. It helps to unclog pores and prepare the skin for all the other good treatments that are about to come.
The importance of finding the right facial cleaning products by skin type cannot be overstated. But, what about tips for mastering a deep cleaning facial treatment at home? Let's explore some little-known facial cleaning tips that can elevate a skin care routine.
Why is Facial Cleaning So Important
Facial cleaning sets the stage for a skin care routine and is a crucial first step in achieving a clear complexion. When cleansing the skin, it's so much more than simply washing away makeup, oil, and dirt buildup.
Whether at home or from an esthetician, a deep cleaning facial treatment works to:
Gently exfoliate the face and remove dead skin cells and clogged pores
Keep the skin hydrated and glowing
Reduce inflammation that causes redness
The right facial cleaning products and methods leave the skin feeling and looking healthy and glowing.
Facial Pore Cleaning Tips
There are lots of tips for how to cleanse the face properly. Here are a handful of facial cleaning tips people may not know about that can drastically improve skin care routines.
1. Use 100% Cotton Woven Strips
Many people learned to wash their face with their hands. However, hands are not the best way to apply facial cleaning products. Hands can transfer bacteria to the face, waste product, and they do not provide the gentle exfoliation needed to unclog pores.
Instead, use 100% cotton wraps to apply a facial cleanser. The woven cotton strips help:
Stimulate lymphatic drainage
Gently exfoliate the skin
Bring blood flow and nutrients to the surface of the skin
Massage the muscles of the face
Cotton wraps are also less absorbent than traditional cotton pads, extending the life of facial cleaning products.
2. Don't Scrub the Skin
There are many ways to exfoliate the skin, however, the two main methods are chemical and physical exfoliation. Healthline explains the latter uses chemical exfoliants like retinol to peel away dead skin cells. The latter requires manual scrubbing along with products like a cleansing face wash or scrub, and avoiding bacteria-laden brushes can help avoid breakouts.
Chemical exfoliation is often too harsh for most skin types, and treatments like chemical peels can cause irritation. Similarly, aggressive scrubbing and using tools like pore strips and blackhead remover pore vacuums can also be doing more harm than good, leaving small tears in the skin that can easily become inflamed.
The key to removing blackheads, dirt, and other debris lies in gentle, consistent exfoliation – not scrubbing! Find a facial pore cleaner that is gentle on the skin with anti-inflammatory ingredients to help fight breakouts.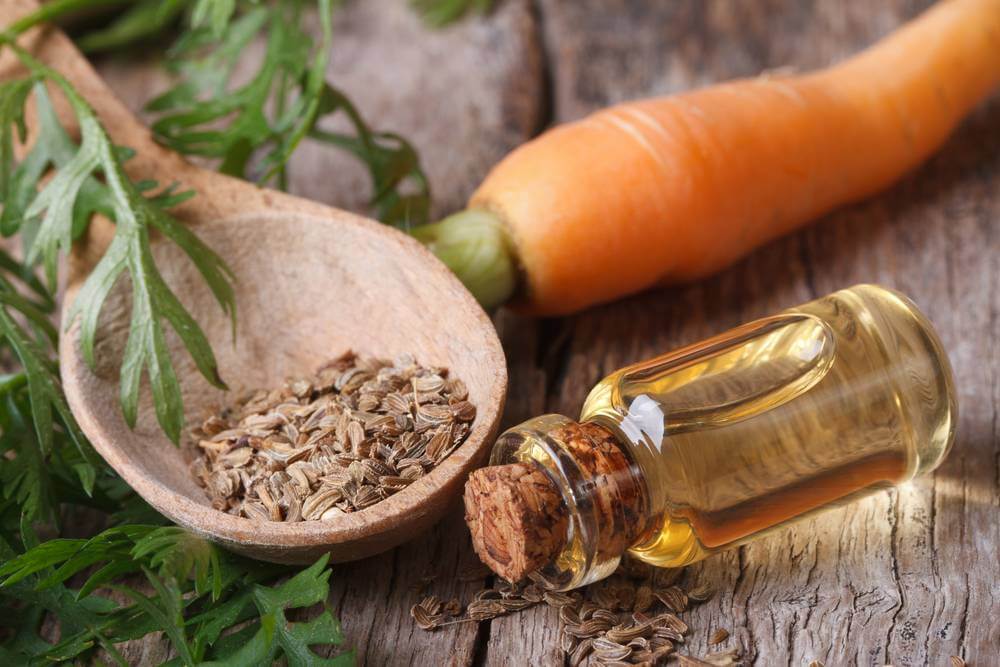 3. Massage the Muscles of the Skin
While cleansing the skin, why not provide some extra TLC to the skin and the muscles underneath at the same time?
We advise massaging the skin toward the lymph nodes with the fingers or a jade roller to instigate lymph node drainage and even loosen up tight facial muscles at the same time.
Don't be afraid to apply pressure across the face, but always apply very gentle pressure around the eyes that only require a delicate touch.
4. Embrace Natural Oil
Finally, we can't forget to mention the importance of including natural oils as part of a deep-cleaning facial routine. Certain face oils are incredibly beneficial for the skin and can help with everything from removing makeup and buildup to protecting against breakouts and reducing the appearance of fine lines and wrinkles.
Cleansing with oil is basic chemistry 101. TS Skin Care uses the highest quality oils in our cleansing products because it cleans so much better than any soap can. Plus, oil-based cleansing is effective without destroying the skin pH, meaning it retains the health of the skin barrier's protective acid mantle.
Using a facial pore cleaner with natural oil helps to hydrate and balance the skin, ensuring just the right amount of oil and sebum production without drying out the skin needed for a healthy glow. Oil-based cleansers are especially important for people with oily, acne prone skin, to encourage their body to stop producing so much excess sebum as they use them over time.
The concept of oil cleansing is grounded in the fundamental chemical principle that "like dissolves like." This means that oils, as lipophilic substances, are naturally attracted to other oils, including the sebum and other lipid-based dirt on our skin. By using high-quality oils in cleansing products, these oils can bond with the dirt on your skin and remove it more effectively than most soap-based products can. This is because soap can often strip the skin of its natural oils, leading to an overproduction of oil and potential imbalance.
Moreover, oil-based cleansing ensures the skin's natural pH level remains undisturbed. The pH level of our skin is slightly acidic, which helps maintain the skin's natural barrier (also known as the acid mantle). This barrier is critical for preventing bacteria, viruses, and other potential contaminants from penetrating the skin. When this balance is disrupted, such as by a cleanser with a high pH level, it can lead to skin issues like dryness, irritation, and breakouts. Oil cleansers, on the other hand, help keep this protective barrier intact, promoting healthier skin.
Health professionals, such as those at the Cleveland Clinic, emphasize that facial oils made with natural ingredients like jojoba, argan, and maracuja oils can provide significant benefits to the skin. These oils have been observed to contain anti-inflammatory and antioxidant properties, helping to reduce inflammation, fight free radicals, and thereby promote a clear and radiant complexion. For instance, jojoba oil has a composition similar to our skin's sebum, allowing it to balance oil production. Argan oil is packed with essential fatty acids and vitamin E, which nourish and protect the skin. Maracuja oil, rich in linoleic acid, helps to maintain the skin's barrier and deliver hydration.
However, the emphasis is on the use of natural oils, not synthetic ones. Synthetic oils can often sit on top of the skin and clog pores, leading to breakouts. Conversely, natural oils are typically more easily absorbed and can deliver their benefits directly to the skin cells.
A facial pore cleanser containing natural oils does more than just cleanse. It also works to hydrate and balance the skin, promoting just the right amount of oil and sebum production for a healthy, natural glow. This makes oil-based cleansers especially beneficial for those with oily, acne-prone skin types, as they work with the skin's natural oil production rather than against it. Instead of stripping the skin of oil, leading to an overproduction of sebum, they help the skin understand that it doesn't need to produce excess oil.
Our Facial Cleansing Products
At TS Skin Care, our facial cleansing products are carefully crafted with a focus on the importance of quality ingredients. We formulate our products with lipids and natural oils like carrot, manuka, and jojoba, each chosen for their unique skin benefits. Carrot oil is rich in beta-carotene, a powerful antioxidant; manuka oil has potent antimicrobial properties; and jojoba oil closely mimics our own skin's sebum for optimal absorption. Our commitment to these quality ingredients means you can elevate your skincare routine with the ideal facial cleanser for your skin's needs.
At TS Skin Care, our hand-crafted facial cleaning products are made with key ingredients such as lipids and natural oils like carrot, manuka, and jojoba. Purchase the right facial cleanser today!